Via Scoop.it – Virology News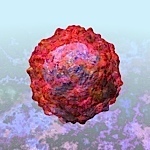 Dr. Victor J. Cabasso, a pioneer virologist and immunologist who worked on creating the polio vaccine and other vaccines against human and animal virus diseases, died Feb. 28 at Kaiser Permanente Medical Center in Walnut Creek. He was 96.
In his earliest days in America he became noted for his experiments in developing the altered live polio viruses that led to the live virus vaccine now widely used around the world.
Read more: http://www.sfgate.com/cgi-bin/article.cgi?f=/c/a/2012/03/22/BA8V1NIJKT.DTL#ixzz1q7fRoUqy
Poliovirus image courtesy of Russell Kightely Media