Via Scoop.it – Virology News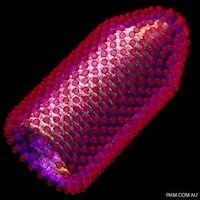 Map of the latest alerts on infectious disease around the world…
Houston rabies case poses new questions about age-old illness
————————————————————-
At the US Centers for Disease Control and Prevention [CDC], she's called the "Texas wild child." She was a 17-year-old who had run away from home when she walked into a Houston hospital with a fever and puzzling neurological symptoms. Her name is veiled by medical privacy laws, as is the identity of her family back in Missouri; exactly how she was exposed to the virus that sickened her 3 years ago is a mystery. Where she is now, no one seems to know. Her disappearance is part of one of the area's most intriguing medical mysteries: The CDC says she is the only known person in the US to survive rabies after the onset of clinical symptoms, and without prior vaccination or intensive hospital care.
Good account of the current state of rabies therapy – or lack of it.
Image courtesy of Russell Kightley Media