See on Scoop.it – Virology News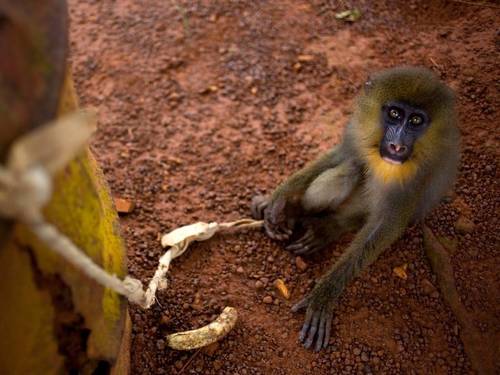 Eighty per cent of the meat eaten in Cameroon is killed in the wild and is known as "bushmeat". The nation's favoured dishes are gorilla, chimpanzee or monkey because of their succulent and tender flesh. According to one estimate, up to 3,000 gorillas are slaughtered in southern Cameroon every year to supply an illicit but pervasive commercial demand for ape meat .
"Everyone is eating it," said one game warden. "If they have money they will buy gorilla or chimp to eat."
Frankie, a poacher in the southern Dja Wildlife reserve who gave a fake name, said he is involved in the trade because he can earn good money from it, charging around £60 per adult gorilla killed. "I have to make a living," he said. "Women come from the market and order a gorilla or a chimp and I go and kill them."
————————————————————-
This is a big deal – and not because as, in the words of the article, "Britain is at risk from an outbreak caused by the lethal Ebola or Marburg viruses contained in illegal imports of bush meat from Africa".
Because AFRICA is at risk from such diseases – and the death toll will be much higher here, where the standard of care is so much lower than in Europe.
And because we are losing the closest relatives that we as humans have – to human greed for meat. How despicable, and how sad, is that?
See on www.independent.co.uk
Tags: chimpanzee, HIV, monkey, outbreak, pandemic