See on Scoop.it – Virology News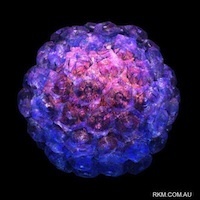 "A nationwide drop in the number of genital warts cases has been attributed to the controversial HPV vaccine, which is free for teenage girls.
Sexual health clinics reported a 10 per cent decrease in genital warts last year compared to 2010, according to the Institute of Environmental Science and Research's annual report on sexually transmitted infections.
Family Planning national medical advisor Christine Roke attributed the fewer first-time cases of genital warts to the HPV vaccine, which was introduced in late 2008.
"It reduces the chances of getting warts if people have it before they are sexually active."
The vaccine – now a routine immunisation for 12-year-old girls – aims to protect women against human papillomavirus and the risk of developing cervical cancer later in life."
Nice example of the knock-on effect in public health due to a vaccine – in this case, even though only girls are getting the papillomavirus vaccine, bot sexes are protected against spread of genital warts caused by the viruses.
HPV graphic courtesy of Russell Kightley Media
See on www.stuff.co.nz