See on Scoop.it – Virology News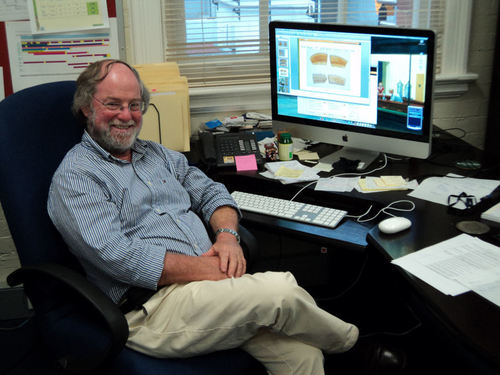 "In Uganda, where food insecurity has been the order of the day, enterprising scientists have taken biotechnology a step further by producing bananas that are rich in vitamin A and iron and that have the colour of carrots once peeled.
During a media tour at the National Agricultural Research Laboratories in Kampala this week, scientists said they aimed to ensure that bananas, a staple food in Uganda, were rich in vitamin A and iron and resistant to nematodes."
And behind that effort were two things: the Bill and Melinda Gates Foundation, and an Australian scientist named James L Dale. I photographed him in his office at the Queensland University of Technology in 2010, when he had literally just opened the picture file associated with latest results being reported from his research crew – the banana picture in the background, with the golden vitamin A-containing version on top.
See on www.iol.co.za
Tags: banana, GM, Vitamin A, vitamin fortified