See on Scoop.it – Virology News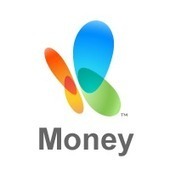 Medicago Announces 2012 Second Quarter Financial Results PR Newswire QUEBEC CITY, Aug. 14, 2012 QUEBEC CITY , Aug. 14, 2012 /PRNewswire/ – Medicago Inc.
"Subsequent to the second quarter:
Announced the successful completion of a key milestone under an agreement with the Defense Advanced Research Projects Agency (DARPA). The milestone was the production of at least 10 million doses of H1N1 VLP influenza vaccine candidate in one month (the "rapid fire test"). The rapid fire test was conducted at Medicago's facility in Durham, North Carolina. As part of the rapid fire test, production of the H1N1 VLP influenza vaccine candidate began on March 25th, 2012, and was completed in 30 days on April 24th, 2012. The production lots were then tested by a third party laboratory to confirm both the immunogenicity of the vaccine candidate and the number of doses produced. Testing confirmed that a single dose of the H1N1 VLP influenza vaccine candidate induced protective levels of neutralizing antibodies in an animal model. The production of significantly more than 10 million doses, as defined by the testing conditions, were confirmed."
This is a big, big deal – because they did this via transient epxression in plants, thus proving pretty much beyond doubt that this is now a serious vaccine manufacturing technology.
See on money.msn.com
Tags: biofarming, DARPA, influenza vaccine, Medicago