See on Scoop.it – Virology News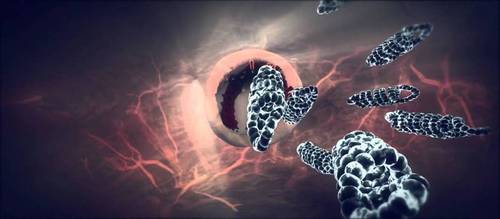 Animation of the mechanism of an influenza virus and how Crucell's antibodies target the HA1 proteins on the virus and prevent further spread of influenza. C…
Ed Rybicki's insight:
I am sure I've done this or similar before – and this one's an advert for Crucell's MAbs.
But never mind! It's a SUPERB animation, showing things as accurately as anyone could wish for – complete with proteins moving around in membranes and being flexible. An excellent way of getting over to students exactly how viruses get into cells.
See on www.youtube.com