Via Scoop.it – Virology News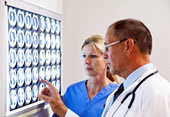 A naturally-occurring harmless human virus may be able to boost the effects of two standard chemotherapy drugs in some cancer patients, according to early stage trial data published in Clinical Cancer Research.
RT3D, trade name Reolysin, is a new drug developed by Oncolytics Biotech Inc with preclinical and clinical studies conducted at The Institute of Cancer Research (ICR) and The Royal Marsden Hospital. It is based on a virus (reovirus type 3 Dearing) that is found in almost all adults' respiratory and gastrointestinal tracts without causing any symptoms.
Reoviruses rule….