See on Scoop.it – Virology News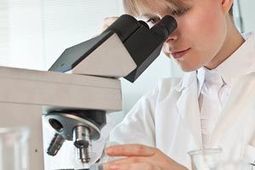 TWO weeks after doctors rid a baby of the disease, it appears the treatment has worked on full-grown men and women
Ed Rybicki's insight:
You have to hate sub-editors – the people who are tasked, in papers like the Sun, to come up with the most lurid headline possible.
The facts are these: a number of people were treated, soon after infection with HIV-1, with a course of combo ARVs. For one reason or another, they stopped taking them – and they are, up to seven years out – controlling their virus load to undetectable levels.
Note: they are almost certainly NOT cured; the virus is integrated into their CD4+ T-cells, and is simply quiescent or ticking over at a very low level of expression.
Howevr, it is potentially good news – IF it can be replicated in a wider cohort, and IF people can be caught at an early stage of infection.
See on www.thesun.co.uk