See on Scoop.it – Virology News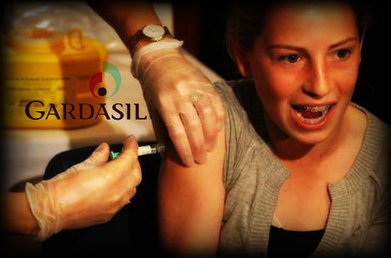 HPV Vaccine: The Earlier, the Better. HPV Vaccine: The Earlier, the Better
Women who were 18 and up or had abnormal cervical cytology when vaccinated against human papillomavirus (HPV) subsequently had rates ofCervical dysplasiasimilar to those of unvaccinated women, Canadian investigators reported.
Women ≥18 without cervical abnormalities at vaccination had a 23% reduction in the risk of high-grade squamous intraepithelial lesions (HSIL) as compared with unvaccinated women. The quadrivalent vaccine did not appear to protect against HSIL among women who had abnormal cytology at the time they were vaccinated, they reported online in the Journal of Clinical Oncology.
Read more:HPV Vaccine: The Earlier, the Better -Gynecology news –http://www.health.am/gyneco/more/hpv-vaccine-the-earlier-the-better/#ixzz2pnmaeo3A
Ed Rybicki's insight:
Yup! The wait-and-see brigade who say there's no evidence the vaccine(s) prevent cancer should really shut up: successfully preventing the precursor stages of cervical disease that have been shown to lead to cancer MUST be evidence enough – surely?
See on www.health.am