See on Scoop.it – Virology News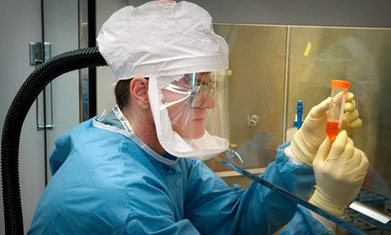 Benefits of scientific testing in the area are outweighed by risks of pathogenic strains spreading round world, say researchers
Ed Rybicki's insight:
…and others say "Rubbish!" I particularly like this bit:
"[Ron] Fouchier said…the authors had misinterpreted published data to arrive at their risk of someone picking up a virus in the laboratory. "The truth is that scientific research has never triggered a virus pandemic.""
The report goes on to say:
"Lipsitch and Galvani point out that a flu strain that spread around the world from 1977 to 2009 was probably released in a laboratory accident."
Yes. But. That was from the old Soviet Union – and they had a number of nasty things escape from laboratories, including anthrax and weaponised smallpox, by all accounts.
See on www.theguardian.com