See on Scoop.it – Virology News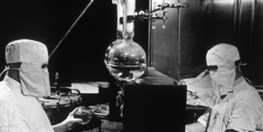 A novel virus thought to have come from human samples appears to have been derived from seawater during the manufacture of tubes used to extract DNA.
Ed Rybicki's insight:
I have a problem with the original report, in J Virol (http://jvi.asm.org/content/early/2013/09/05/JVI.02323-13.abstract?related-urls=yes&legid=jvi;JVI.02323-13v1): not that they discovered it, because that was done well. However, they essentially REdiscovered something that was ±100% identical to a virus already sequenced and named by Chinese researchers – who did not use the Qiagen kits, apparently – and then gave it a new name!
Sorry, that is simply bad practice! It also smacks of scientific imperialism of a sort that characterised early discovery work on HTLVs and on HIV, when US researchers calmly treated earlier characterisations as if they had never happened.
There is another leap that I do not think is justified: the authors claim that
"Analysis of environmental metagenome libraries detected PHV sequences in coastal marine waters of North America, suggesting that a potential association between PHV and diatoms (algae) that generate the silica matrix used in the spin columns may have resulted in inadvertent viral contamination during manufacture".
Really? On the basis of presence of a sequence in a metagenomic trawl? No resampling with specific primers on a fresh sample? And surely the generation of the silica matrix is done under conditions that would totally destroy adventitiious DNA?
So – an interesting paper, and a valuable notification (although it might have been nicer if they'd shared their findings informally, to save other people like our Virology Diagnostics lab time and money). But flawed, in my opinion.
See on www.the-scientist.com