See on Scoop.it – Virology News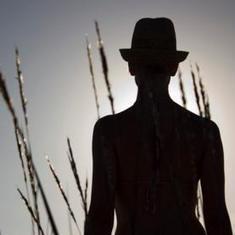 A painful mosquito-borne disease is spotted in the Western Hemisphere for first time, boosting U.S. risk.
Given a choice between dengue fever or another mosquito-borne disease called chikungunya fever, choose dengue every time. Neither has an available vaccine or treatment, but chikungunya (pronounced chik-un-GUHN-ya) is far more severe – it literally means "that which bends up" because patients are often stooped over from debilitating joint pain.
If you're a resident of the Caribbean island of St. Martin (or lucky enough to be traveling there for the holidays) you are now at risk of both. The island, roughly the size of Manhattan and located some 300 kilometers east of Puerto Rico, has the first confirmed outbreak of chikungunya in the Western Hemisphere.
Ed Rybicki's insight:
I hate to say it, but why is something only severe when it threatens the US? As it is, global warming has now brought chikungunya (which comes from near where I grew up) to near the US – and it will almost certainly join West Nile as being endemic fairly soon.
Which means we may get a vaccine….
See on www.scientificamerican.com