See on Scoop.it – Virology News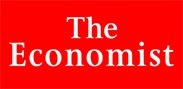 This is actually an article in The Economist from 2007 – forwarded to me by a Professor of Philosophy, as it happens, and which has mouldered on my desk lo, these past five years.  Thanks David Benatar!
"Whiteflies are pests in every continent that they are found in—and they are found in every continent except Antarctica. They cause damage directly, by consuming plant juices, and indirectly, by spreading viral diseases. But Liu Shusheng, of Zhejiang University, in Hangzhou, and his colleagues have found a strain of the species that delivers a double whammy. Not only does it spread diseases, but it is also vastly more successful when it lives on plants infected with the diseases in question [tomato yellow leafcurl and tobacco curly shoot begomoviruses, both ssDNA geminiviruses]  than when it subsists on healthy plants."
This is a fascinating example of just why it is that certain vector-virus-host combinations can lead to success of the vector, and increased spread of the virus.  Basically,
"…type B insects lived six times longer on infected plants than uninfected ones, and their population per infected plant might rise as high as 13 times that on an uninfected one"
This means that geminivirus infection of host plants actually gives a survival advantage to the insects which transmit them.  Simple if unfortunate!!
See on www.economist.com