See on Scoop.it – Virology and Bioinformatics from Virology.ca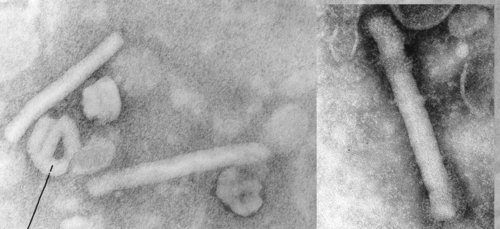 The Nucleo-Cytoplasmic Large DNA Viruses (NCLDV) constitute an apparently monophyletic group that consists of at least 6 families of viruses infecting a broad variety of eukaryotic hosts. A comprehensive genome comparison and maximum-likelihood reconstruction of the NCLDV evolution revealed a set of approximately 50 conserved, core genes that could be mapped to the genome of the common ancestor of this class of eukaryotic viruses.

Results
We performed a detailed phylogenetic analysis of these core NCLDV genes and applied the constrained tree approach to show that the majority of the core genes are unlikely to be monophyletic. Several of the core genes have been independently acquired from different sources by different NCLDV lineages whereas for the majority of these genes displacement by homologs from cellular organisms in one or more groups of the NCLDV was demonstrated.
Conclusions
A detailed study of the evolution of the genomic core of the NCLDV reveals substantial complexity and diversity of evolutionary scenarios that was largely unsuspected previously. The phylogenetic coherence between the core genes is sufficient to validate the hypothesis on the evolution of all NCLDV from a common ancestral virus although the set of ancestral genes might be smaller than previously inferred from patterns of gene presence-absence.
Interesting stuff! Strengthens my contention that "…a virus is an infectious acellular entity composed of compatible genomic components derived from a pool of genetic elements" – https://rybicki.wordpress.com/2012/07/10/a-feeling-for-the-molechism-revisited/
Baculovirus image from my collection
See on www.virologyj.com